Introduction
User Benefits
Advertising
Creators
Tests.com is the largest and most comprehensive source for test products and services with 40,000+ listings. Each month, we connect thousands of test product & service organizations with consumers, educators, testing professionals, etc. Search by keyword or browse our 300+ test categories from these main areas:
Academic
Career/Job
Environmental
Health/Medical
Intelligence/Personality
Transportation
Other
We serve the complete community of test consumers and providers by bringing them together. We are pursuing our mission with the following values in mind:
Relationships – working hard to develop and maintain positive long-term relationships.
Customer Focus – focusing on understanding and fulfilling customer needs and wants.
Leadership – commitment to being leaders in all we do.
Improvement – pursuing innovation to improve in quality, convenience and cost savings.
Financial Success – dedication to strong financials.
Find Tests. Search or browse test products and services by category or keyword search.
Take Tests. Use our free practice tests. Find a place to take a test or test prep. course.
Study for Tests. Create free eFlashCards for yourself and/or to share with study mates.
Serving Test Organizations in these Specialties:
Test Publishing
Test Preparation
Test Taking Centers
Test Creation & Mgmt. Software
Test Design & Development
Test Equipment
Certification & Licensure
Other Test Products and Services
Please
contact us
if you represent a test product or service organization and want information on how to reach our audience of:
Test Consumers (students, parents and working people)
Test Professionals (school/college educators and administrators; clinical testing buyers; government testing professionals; etc.)
The Creators
Tests.com was created by the people below and more than 50 others in data, content, technical areas who have helped to launch and improve Tests.com. We greatly appreciate all of our partners, associates, customers and friends who have helped make Tests.com the #1 largest source for tests, test preps and more.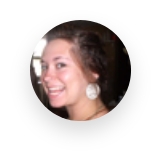 Bethany Anderson designed the distinctive Tests.com logo. She earned a BFA in graphic design from the Rhode Island School of Design and previously worked with Landor Associates, primarily designing packaging for Proctor & Gamble. She resides in Cincinnati.
Pete Butler has advanced our technology systems with a variety of improvements including a multi-format test upload system; a group system and security upgrades. Pete graduated from the University of Illinois at Urbana Champaign with a BS in Computer Science and a BA in Rhetoric. He has since worked for a variety of small technology businesses including Education.org, where he met several of the of the other Tests.com team members. Pete lives in Pittsburgh, PA.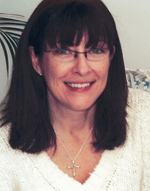 Ruth Dilts co-founded Tests.com and helped with design, development and customer service. She is a graduate of Penn State University and the Art Institute of Pittsburgh, Ruth has worked in the past as an art director and producer for DDF&M as well as director of corporate communications for Tollgrade Communications Inc. Ruth lives in Pittsburgh.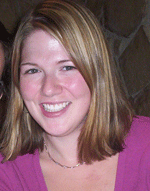 Erin Hasinger is a co-founder who has written, edited and managed the writing of hundreds of Tests.com test guides. Erin is a proud Penn State graduate with a BA in English, Erin is currently pursuing an MA in corporate communication at Duquesne University. Her past work includes writing for PWP and Monster and marketing communications for an educational service agency. She lives in Pittsburgh.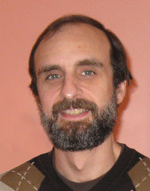 Joe Landolina is our money guy and a co-founder who is always looking for ways to save money. Joe earned a BS in accounting at St. Vincent College and a JD from Duquesne University School of Law. Licensed to practice both accounting and law in the state of Pennsylvania, Joe previously managed a public accounting firm's tax department. Joe lives in Pittsburgh.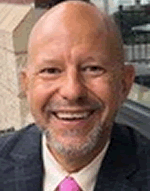 Joe Mellett co-founded Tests.com and is tasked with business development and product development. Joe graduated from Indiana University of Pennsylvania and Computer Systems Institute then went on to be the founding member of PWP (later branded as Education.org and sold to Monster Worldwide), which created over 100 popular education and career directory publications. Joe lives in Cincinnati.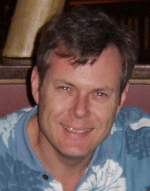 Mark Mellett is our Executive Editor who is also responsible for legal matters and helps out in several other areas as a co-founder of Tests.com. Mark graduated from the University of Notre Dame with a BA in the Program of Liberal Studies and earned a JD from the Duquesne University School of Law. Mark previously served in the US Navy's JAG Corp and worked as assistant district attorney for Lancaster County, PA.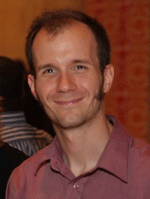 Shawn Mummert co-founded Tests.com and built the first version of Tests.com in 2009. Shawn earned a BA in English literature from Nebraska Wesleyan University and an MA in English literature from Miami University. His previous experience includes consulting for Cincinnati Bell, The Network Management Group, Securicor Canada and AT&T Canada. He lives in Cincinnati.

Mark Reineck developed the 2nd generation of Tests.com and currently leads our ongoing web development projects. Mark received his Computer / Engineering degree from The University of Cincinnati. Mark's talents include project management, Oracle, MySQL, SQL, HTML, PHP and E-Commerce. He is the founder of Nth Generation, a web development firm in Mason OH.