Graduate Management Admissions Test - GMAT®
Find resources to prepare for the GMAT, with GMAT study guides, GMAT practice tests, courses and more. The GMAT is an entrance exam for business school graduate programs and must be taken by a candidate to be considered for admission. The GMAT is published by the Graduate Management Admissions Council (GMAC). For more information, see Tests.com's Guide to the GMAT.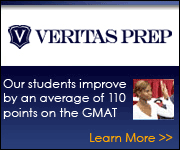 The GMAT stands for Graduate Management Admissions Test and is a standardized test used to assess graduate business school candidates. The test includes questions in a verbal section, a quantitative or math section and a writing assessment. Scores from the GMAT are considered along with undergraduate grade point average, work experience and other admissions criteria. The test is offered year round. For more information on the GMAT, see The Guide to the GMAT and interviews with GMAT Experts Brian Galvin, Andrew Mitchell and Jose Ferreira.