Law School Admissions Test - LSAT®
Find resources to prepare for the LSAT, with LSAT study guides, LSAT practice tests, courses and more. The LSAT is an entrance exam to law school and must be taken by a candidate to be considered for admission The LSAT is published by the Law School Admissions Council (LSAC). For more information, see Tests.com's Guide to the Law School Admissions Test.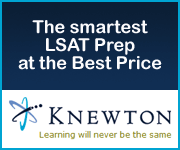 The Law School Admissions Test (LSAT) is a standardized test used to assess law school candidates. The multiple choice exam is administered four times each year and includes an essay, as well as sections covering questions on analytical reasoning, logical reasoning and reading comprehension. LSAT scores are used to help evaluate a student for admission to law school, and they are assessed along with undergraduate grades and other admission factors. To learn more about the LSAT and LSAT preparation, please read The Guide to the Law School Admission Test and our interview with LSAT preparation experts Ann Levine and Jeff Klein.