Ancestry DNA Test Directory
Find ancestry DNA test products and services with expert interviews, informational guide and more.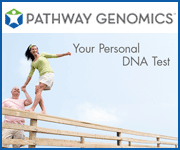 Ancestry DNA testing is used to test one's ethnicity. Tests may be used by people interested in learning more about their lineage for family tree research or to apply for minority status for school or employment opportunities. To learn more about Ancestry DNA testing, see our Ancestry DNA Test Guide and our interviews with genetic test experts Kristine Ashcraft and Dr. Michael Baird.