College Placement Tests
College placement test resources including study guides, practice tests, tutoring and more. College placement tests are used for various purposes such as for advance placement credit and to place students in certain classes. For more information, see Tests.com's College Placement Test Guide.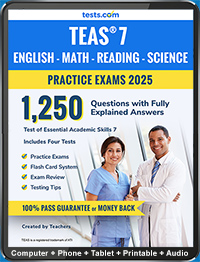 There are many tests one may face heading to college. if one wants to test out of courses studied in advanced plaement in high school, there's the advancement placement exam. Once at college, a student may have to take tests to evaluate his or her reading, writing, math and comprehension skills in order to be placed in certain classes. To learn more about the many college placement tests available, see our College Placement Test Guide.