Governmental Agency Test
Find resources to prepare for civil service tests, with study guides, practice tests and more. Many civil service positions require testing as part of the hiring process. For more information, see Tests.com's Government Agency Test Guide.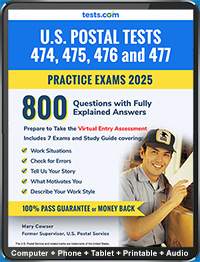 The Office of Personnel Management is the federal government agency responsible for handling all competitive federal civil service job information, with the exception of the US Postal Service. Once the type of position being sought by the applicant has been determined, the applicant can determine the requirements of the position through a variety of sources, including books and the OPM's website. Civlil service application processes sometimes involve tests. To learn more about civil service tests, see our Government Agency Test Guide.