Immigration Test Directory
Find immigration test products and services with expert interviews, informational guide and more.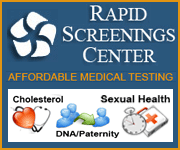 DNA tests may be used in the US immigration visa application process when no documentation is available to prove a familial relationship. DNA may be used when one seeks citizenship because other, immediate family members have already been granted US citizenship. To learn more about Immigration DNA Tests, see our Immigration DNA Test Guide and our interviews with genetic test experts Kristine Ashcraft and Dr. Michael Baird.