2023 Edition
Intelligence Practice Test
Try these free Intelligence

p

ractice questions and answers with instant scoring.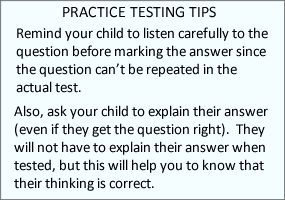 This Free Practice Test was written by the PreK - 8th grade testing experts at TestingMom.com
with access to 100,000 Practice Questions including Intelligence Tests. Get Free Practice Questions to get started.
Instant Scoring in this practice test is broken down by grade level so you have a choice of doing all the questions or just the grade level that is applicable to your child.