2024 Edition
Police Practice Test
Take this free police practice test to see the types of questions on the real officer entrance exam
. All answers are fully explained and the test is applicable to all police departments. Many police departments and law enforcement agencies use the National Police Officer Selection Test (POST), which focuses primarily on math, reading comprehension, grammar and writing skills.
We also offer a
500 Question Police Practice Test
with flash cards, exam review and testing tips.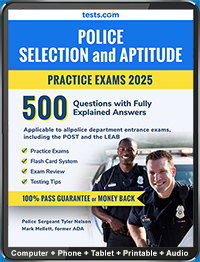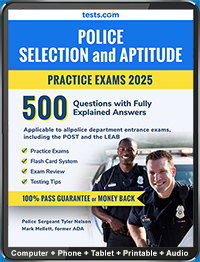 Quality starts with who wrote the material.
Our practice exam writer
s
:
Police Sergeant Tyler Nelson

Mark Mellett