2023 Edition
ASE A4 Practice Test
ASE identifies suspension and steering as an individual service area for certification. The suspension and steering service area involves the following components:
Steering system
Suspension system
Wheel Alignment
Wheel and Tire Service
Tests.com's ASE A4 Practice Test was written by Dr. John Kershaw, an ASE test prep expert: ASE test question developer; ASE Certified Master Technician; ASE Master Truck Technician; and Auto Industry Technical Instructor. Dr. Kershaw was among the first to receive ASE certification in 1972.
For complete test practice, flash cards, exam review and testing tips, check out: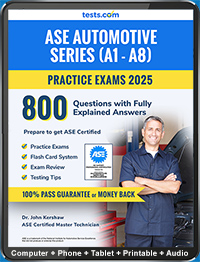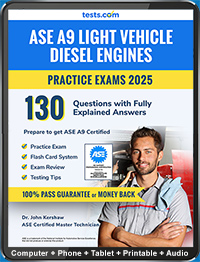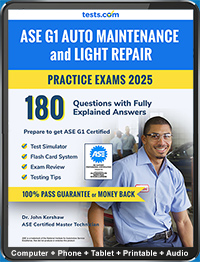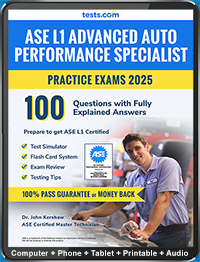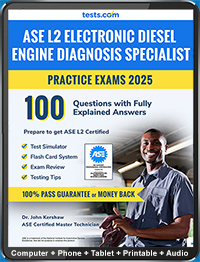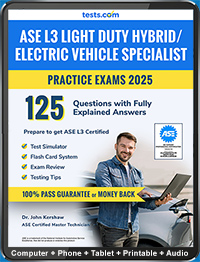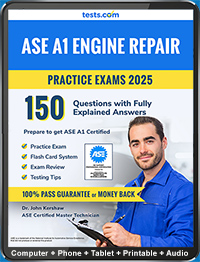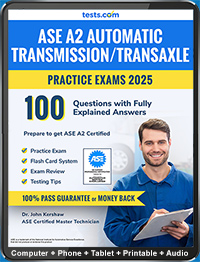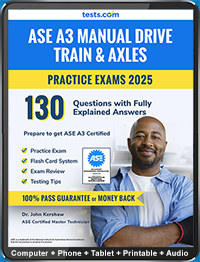 Quality starts with who wrote the material.
Our practice exam writer
s
:
Written by:
Dr. John Kershaw
ASE Test Prep Expert


• General Electric/Electronic
• Battery and Starting Systems
• Lighting Systems


• Instrument Cluster/ Driver Info.
• Body Electrical Systems
_______________
Number of Questions on the Actual ASE A Series Tests
A2 – Automatic Transmission/Transaxle (60)
A3 – Manual Drive Train & Axles (50)
A4 – Suspension & Steering (50)
A6 – Electrical/Electronic Systems (60)
A7 – Heating & Air Conditioning (60)
A8 – Engine Performance (60)
A9 – Light Vehicle Diesel Engines (60)