2023 Edition
Real Estate Agent License Practice Test

Generally, you can expect that your state real estate agent license exam will consist of 80-100 multiple-choice questions about general real estate concepts and 60-80 questions specific to state licensing laws. Most states administer the tests in two parts, and require that the candidate pass both.
The general part of the exam is broken into several categories, similar to the categories you will see in this sample practice test below. The sample was written by Karen Bohler and Tabitha May Hasin, who are both real estate instructors.
For all 300 Questions with complete sections check out the Real Estate Agent License Practice Exam - it will help you pass your State Real Estate Agent License Exam the first time. The Real Estate Broker Practice Exam is also available.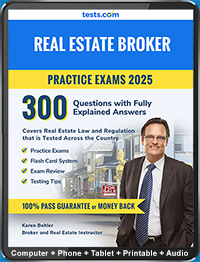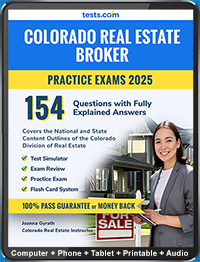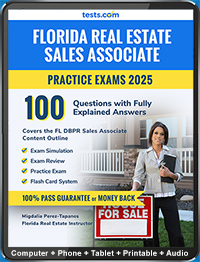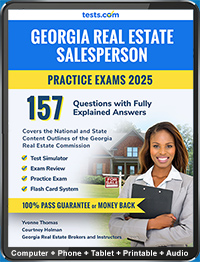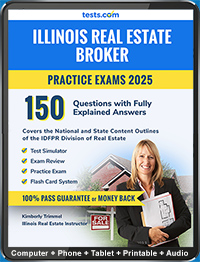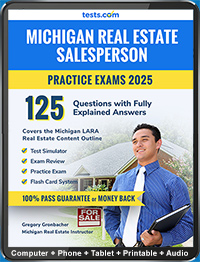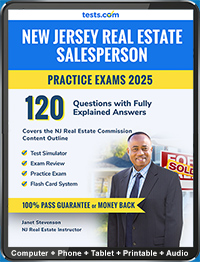 Quality starts with who wrote the material.
Our practice exam writer
s
:
Kimberly Trimmel
Kimberly is a licensed real estate broker in Illinois and a real estate instructor with the Real Estate Institute. She is a certfied instructor with the National Association of Realtors. She has worked as a broker with Century 21, Coldwell Banker and Keller Williams and was formerly the Director of Professinal Standards with the Chicago Association of Realtors.
Our material is specific to the Illinois Real Estate Broker Exam, covering both the National and State sections with these content areas:
Property Ownership
Land Use Regulations
Laws of Agency
Fiduciary Duties
Property Valuation
Financial Analysis
Financing
Transfer of Property
Disclosures
Real Estate Practice
Contracts
and more...