2024 Edition
Welding Practice Test
Take this free welding practice exam to get a sample of the types of questions on an actual welding exam.
Subject matter covered in actual AWS and other welding examinations include: Shielded Metal Arc Welding, Flux Cored Arc Welding, Self Shielded and Submerged Arc Welding, the arc welding processes protected by flux, along with the gas shielded processes, such as Gas Tungsten Arc Welding, Gas Metal Arc Welding and Flux Cored Arc Welding-Gas Shielded. Brazing and soldering are also covered, along with common mechanical and thermal cutting processes that will aid in material preparation and enhance welding fit-up issues.
To prepare for your welding test, see the Welding Practice Exam Kit with 360 Questions with fully explained answers.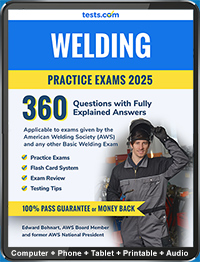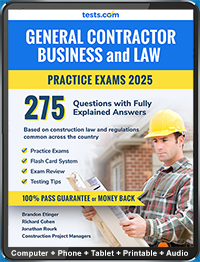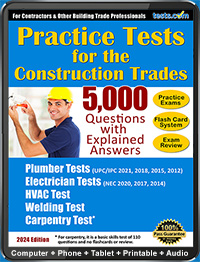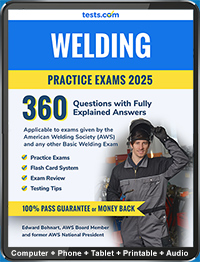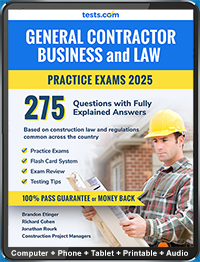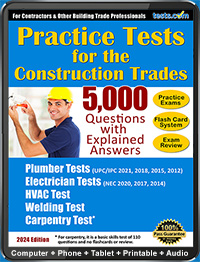 Quality starts with who wrote the material.
Our practice exam writer
s
: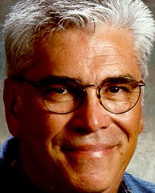 Written by:
Edward Bohnart
This Welding Practice Test is designed to be used as a study method for passing an examination on the fundamentals of welding. It is intended for anyone wishing a career in the welding industry, advancing their technical or engineering level of knowledge. It is also suitable for on the job training and apprenticeship training programs. It can serve as a supplementary training tool in building construction, metalworking and industrial technology training programs. The practice test provides a course of instruction in welding and cutting that will enable students to learn the principles.