2023 Edition
Life and Health Insurance Agent Licensing Practice Exam
Take this free practice test to get an idea of what is on your state's life and health insurance agent licensing exam.
As an insurance agent, one is allowed to offer many different lines of coverage – provided that the required training and testing qualifications have been met. Those who wish to sell life and health insurance are required to possess the proper licensing for each state in which they conduct business. In order to obtain a life and health insurance license, individuals must take and successfully pass an exam that is offered by the state licensing boards.
To prepare for your licensing exam, use the full-length Life & Health Insurance Agent Practice Exam with answers fully explained for ideal study.
The practice exam is written by Susan Wright, MBA, CLU, RHU, REBC, who has over 20 years of experience in the insurance industry and Noah Sobin, an life insuance underwriting expert.
The following practice exam is a sample from the full-length test.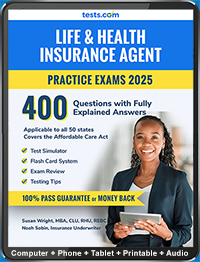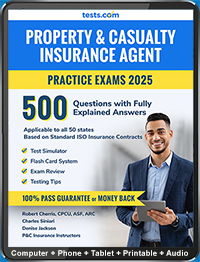 Quality starts with who wrote the material.
Our practice exam writer
s
:
Michael Broadway, PMP,

Donna Kurtz, PMP,
The Project Management Institute (PMI) is the professional organization responsible for creating and maintaining the global standards for project management and the project management profession.
The actual PMP Certification Exam consists of 200 multiple choice questions from the nine Knowledge Areas in the Project Management Body of Knowledge (PMBOK) Guide, including:
Integration Management
Scope Management
Time Management
Cost Management
Quality Management
Human Resource Management
Communications Management
Risk Management
Procurement Management