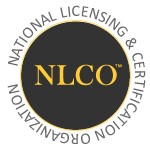 National Licensing and Certification Organization (NLCO)


Certified Fluent in Spanish (CFS)
Candidate Handbook
2015
Published by National Licensing and Certification Organization LLC (NLCO)
PO Box 232
Lititz, PA 17543
Copyright © 2015 NLCO LLC
All rights reserved. No part of this publication may be reproduced, distributed or transmitted in any form or by any means without the prior written permission of NLCO LLC. Published in electronic format in the United States of America.
About This Handbook
This Handbook serves as the principal source of information for those applying to take the Certified Fluent in Spanish exam. Since every situation and every applicable rule cannot be cited in a document like this, other NLCO policies, practices, and instructions, may also apply.
This Handbook provides the information you will need about eligibility requirements; application procedures and fees; examination scheduling; examination content and scoring. You are advised to periodically check for any changes in NLCO policies, requirements, or forms that may be made after this Handbook is published. Although NLCO gives applicants and candidates as much advance notice as possible when policies and procedures change, it is always your responsibility to make sure that you are fully informed about the current requirements and policies. You should also consult our website to learn about any updates that may be introduced regarding eligibility, exam administrations, exam content or other policies.
The policies and procedures in this Handbook may be modified, amended, or cancelled by NLCO at any time, with or without notice. When policies are changed, you may be notified by e-mail, or by the issuance of a revised edition of this Handbook. This edition of the Handbook supersedes all prior policies or procedures as to the subjects addressed in it and all representations, oral or written. NLCO strongly recommends carefully reading and thoroughly understanding every topic in this Candidate Handbook.
Contacting Us
If you are unsure about an examination policy or procedure, contact NLCO at
admin@tests.com
.
About NLCO
National Licensing and Certification Organization LLC (NLCO) specializes in the development and administration of certification tests. It was established in Delaware in 2014.
Our mission is to:
Develop fair, valid and reliable certification exams to determine professional competence.
Provide education, services and guidance to certification candidates that helps them succeed in accordance with industry and professional standards.
Improve the standards of the industries that we serve through cooperation with entities that share this objective, including other accrediting agencies, governmental bodies, and groups whose areas of interest may coincide with those of NLCO.
Provide a forum for the exchange of information, ideas and experience.
About the Certified Fluent in Spanish Credential
The Certified Fluent in Spanish (CFS) credential is designed for all persons who want to demonstrate a proficiency in the Spanish language for professional or employment purposes, or for any purpose where language proficiency is required.
Eligibility and Application Requirements
Any person is eligible to become certified fluent in Spanish through NLCO. There is no educational requirement or requirement that the applicant have any specific type of experience or background.
This test is specifically designed for people with a broad knowledge of Spanish who have lived, worked, traveled, spoken and/or studied Spanish before and are fluent not only talking but also in reading and writing.
To become eligible to be certified as fluent in Spanish and be authorized by NLCO to present and use the Certified Fluent in Spanish (CFS) credential, the following steps must be completed:
An application must be completed and submitted on the NLCO website.
All applicable fees must be paid.
Once the application and fees have been submitted and approved by NLCO, the applicant will be authorized to take NLCO's certification exam.
After the applicant takes the exam, a notice will be provided to the applicant with the exam results.
Your submission of your application electronically means that you understand and agree to certain conditions as part of your application. Specifically:
You acknowledge and agree to abide by all applicable NLCO policies and procedures, including the consequences of noncompliance.
The information entered on or in connection with your application is accurate and correct to the best of your knowledge. If the information is not true or accurate, your application may be denied.
You authorize NLCO to obtain additional information about your qualifications and application for testing.
About the Exam
The entire exam, including the instructions, is given in Spanish. There are three parts to the exam: a multiple choice exam, an essay exam and a personal interview. A passing score is required on all three parts to achieve certification. The test is not oriented to a specific career and focuses on a basic knowledge of the Spanish language in such topics as travel, health, food, finance, sports, culture and day to day life.
The multiple choice exam consists of 200 questions divided into nine different sections, including fill-in-the blank. Ninety (90) minutes is given to complete the multiple-choice portion of the exam.
The essay section of the exam consists of 3 essay questions given via our online platform that must be completed in one hour. The essays must be fully developed and will be evaluated by Spanish language experts.
After completing the multiple-choice exam and the 3 essay questions, you will then schedule a "live" interview to test your speaking ability. The interviews are carried out over live-video streaming via electronic/digital media, such as by IPhone FaceTime, Skype or other medium, with native Spanish speaking developers of NLCO. The interview lasts approximately 20 minutes in duration.
The exam requires you to read, write and speak fluently in Spanish in order to get your credential.
Scoring the Exam
Exam results are reported as Pass or Fail to indicate whether a candidate demonstrated the knowledge required to meet the standards of competence defined by NLCO and industry experts.
The passing standard for the CFS exam is set by NLCO using recommendations from subject matter experts in the industry, with input from professionals in testing and psychometrics.
Achieving Certification
If the applicant passes the exam, the exam result notice will inform the applicant that he or she is a certified fluent in Spanish (CFS) according to NLCO's standards and is authorized to use the CFS credential. An applicant who is informed that he or she failed the exam, will not be certified or authorized to use the CFS credential.
Once you have received notification from NLCO of passing the exam and of certification, you may represent and advertise yourself as certified. Typically, the acronym CFS is used after or in relation to one's name to indicate the credential.
Retaking the Exam
If a person fails the exam, he or she may retake the exam. There is no waiting time between attempts or limit on the number of attempts a person may take the certification exam. Applicants retaking the exam must submit a new application form and pay the exam fees each time the exam is attempted.
Appeals
If you believe that a decision has been made that is not consistent with NLCO's commitment to fairness in the examination process, the matter should be brought promptly to the attention of the Executive Director. Your complaint will be investigated and there will be no retaliation against any applicant or candidate who files a complaint in good faith, even if the result of the investigation produces insufficient evidence to support the complaint.
Accommodations
If certain individuals with specific medical conditions require special accommodations, please complete a Request for Testing Accommodations form.
Reporting Certification to Third Parties
NLCO maintains a record of applicants and certification. If a certified person wants NLCO to confirm a credential to a third party, like a prospective employer, a request must be submitted in writing by the certified person that authorizes NLCO to release certification information to the third party. The only information that will be released is whether a person is certified.
Fraud, Cheating and Forfeiture of Fees
In the event of a fraudulent application or cheating on the certification exam, NLCO reserves the right to confiscate all fees to offset any administrative or legal costs associated with the investigation and adjudication of the case.
Confidentiality Policy
The NLCO respects the privacy of all examination applicants and candidates. All materials submitted or received in connection with applications and all examination scores are held in confidence, except upon permission for disclosure from the applicant or candidate or except as required by law, including governmental licensing bodies upon appropriate written request.
Non-Discrimination Policy
The NLCO does not discriminate on the basis of race, color, age, gender, sexual orientation, political or religious beliefs, disability, marital or familial status, ancestry, national origin, nor any other category that is protected by federal law or applicable laws and regulations.