Healthcare Licensing Certification Exam
Find healthcare licensing and certification exam resources including healthcare technician exam preparation materials and practice tests.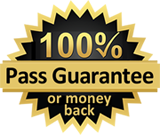 Tests.com has been honored with a 2020 Academics' Choice Smart Media Award, a prestigious seal of educational quality. The Academics' Choice Advisory Board consists of leading thinkers and graduates from Princeton, Harvard, George Washington University, and other reputable educational institutions.