Mississippi Electrician Exam
To get licensed in Mississippi, electricians may be required to take an exam that covers such subjects as circuits, conductors, grounding, lighting and safety. Whether you live in Oxford or Starkville or another city or county, the resources below will help you get started on the path to receive your electrician's license.
Need of a License: Electrical contractors, journeyman and master electricians are licensed at the local level. For electrical contractors doing a privately funded job over $50,000.00 per job or a publicly funded job over $50,000.00 per job, you will have to have a state contractor's license. For jobs below these amounts, local requirements must be met. A contractor that has a state business license and a license from a local municipality or county that required an exam, may obtain a license in any other municipality or county provided he or she has actively engaged in business as an electrical contractor for two years or more.
Who Grants a License: The Mississippi State Board of Contractors issues the contractor's license.
How to Apply for the License
Contractor: Residential Application Form or Commercial Application Form
Test Content
The contractor's license exam will test on the following subjects:
Licensing
Estimating and Bidding
Lien Law
Financial Management
Tax Laws
Labor Laws
Project Management
Contracts
Business Organization
Risk Management
Environmental and Safety
General Electrical Knowledge
Service, Feeders, and Branch Circuits
Grounding and Bonding
Conductors and Cables
Raceways and Boxes
Special Occupancies and Equipment
Electrical Power
Motors
Low Voltage
Lighting
Illuminated Signs
Fire Detection and Alarm Systems
Safety Information
Overcurrent Protection
NEC: 2005
Passing Grade: 70%
Exam Details: Business Law: 2 hours, 50 questions
Fees: There are fees to obtain a license.
Who administers the test: Once you complete and turn in the application MSBOC will forward the testing information to you. The tests are an open book. MSBOC will give you a bulletin that tells you how to schedule the exam, which books are allowed in the exam, and where to get the books.
PSI (800) 733-9267
License Renewal Requirements
Contractor - Annual - Online Renewal
Applicable Code: The state has not adopted a state-wide electrical code. Local municipalities establish their own codes and most have adopted the NEC.
Contact
Mississippi State Board of Contractors
2001 Airport Road, Suite 101
Jackson, MS 39208
(601) 354-6161
(601) 354-6715 fax
---
Quality starts with who wrote the material.
Our practice exam writer
s
:
Ray Holder
Certified Electrical Trade Instructor & Electrician License Exam Expert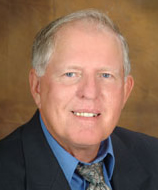 Ray has worked in the electrical industry for over 45 years as an apprentice, journeyman, master, field engineer, estimator, business manager, contractor, inspector, consultant and instructor.