North Carolina Electrician Exam
Need of a License
: Electrical contractors need a license to work in North Carolina. Journeyman electricians do not need a state license, but municipalities and counties may have qualifying requirements.
Who Grants a License
: Electrician licenses are granted by
The State Board of Examiners of Electrical Contractors
.
Qualifications Needed to Receive a License:
Electrical Contractor
: For Unlimited Classification, a candidate must have 7 years' experience, at least 5 of which is primary experience.
For Limited Classification, a candidate must have 4 years' experience, at least 2 of which is primary experience.
Journeyman Electrician
: There are no state licensing requirements for journeymen.
Exam Requirements:
A candidate for a master electrician license must pass the Master Electrician Examination.
How to Apply for a License
: A candidate for licensure must complete/send an application to the
North Carolina State Board of Examiners of Electrical Contractors
. The telephone to reach the department is 919-733-9042.
The application for the electrical contracting license can be found
here
.
Test Content
:
Electrical Contractor
- The electrical contractor exam consists of 100 questions with a time limit of 6 hours. A candidate needs at least a 75% grade to pass.
The exam covers the following subject areas: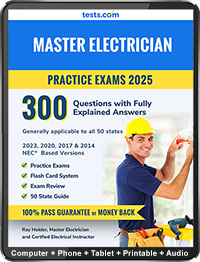 BONDING AND GROUNDING

Systems and equipment requiring grounding and ground-fault protection
Location of connection and required interconnections
Grounded, grounding, and grounding electrode conductors
Methods of grounding and bonding, equipment and conductor specifications
Bonding conductor connections
Bonding/bonding grid
Termination

OVERCURRENT PROTECTION

Location in circuit
Sizing requirements
Circuit breakers
Plug and cartridge fuses
Enclosures and locations
High-voltage

WIRING METHODS AND TERMINATIONS

Raceway systems
Cable systems
Conductors
Switchboards, panelboards, switches, and cabinets
Special conditions
High-voltage
For more information about the test, see the
Candidate Booklet
.
Fees:
There is an examination fee.
Who Administers the Test:
PSI - They can be contacted at 800-733-9267 or online at
https://candidate.psiexams.com/
.
License Renewal Requirements:
Licenses are renewed annually. Renewal must be preceded by 10 hours of continuing education.
Applicable Code:
NEC 2017
______________________________________________________
To prepare for your electrician exam, use the following two practice exams by Ray Holder (Master Electrician and Certified Electrical Trade Instructor) which have 300 questions with fully explained answers:
Journeyman and Master Electrician Test Guide.
And take Tests.com's free
Journeyman Electrician Practice Test
and the
Master Electrician Practice Test
.
For electrician exam preparation products and services, such as study guides, practice tests, flashcards and courses, go to Tests.com's
Journeyman Electrician Exam
and
Master Electrician Exam
listings.
Quality starts with who wrote the material.
Our practice exam writer
s
:
Ray Holder
Certified Electrical Trade Instructor & Electrician License Exam Expert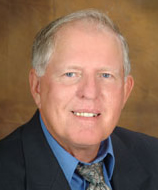 Ray has worked in the electrical industry for over 45 years as an apprentice, journeyman, master, field engineer, estimator, business manager, contractor, inspector, consultant and instructor.