South Carolina Electrician Exam
Need of a License: Electrical contractors need a license to work in South Carolina. There is no state licensing of journeyman electricians, who are instead licensed at the local level.
Who Grants a License: Electrician licenses are granted by the South Carolina Contractors Licensing Board.
Qualifications Needed to Receive a License
Electrical Contractor: A candidate must provide a financial statement, Technical and Business Management/Law Score Sheets or a Letter of Good Standing from a qualifying state, and an experience affidavit. The applicant must successfully complete the exam and have 2 years' experience within the past 5 years.
Exam Requirements: A candidate for an electrical contractor license must pass the Electrical Contractor Examination.
How to Apply for a License: A candidate for licensure must complete/send an application to the South Carolina Contractor's Licensing Board. The telephone number to reach the board is (803) 896-4686.
The application form may be found at Applications/Forms.
Test Content
Master Electrician Exam - The electrical contractor exam consists of 80 questions on electrical principles with a time limit of 4 hours and 50 questions on business management/law with a time limit of 2 hours. There is also a take-home exam. A candidate needs at least a 70% grade to pass.
The exam covers the following subject areas:
General Electrical Knowledge
Service, Feeders, and Branch Circuits
Grounding and Bonding
Conductors and Cables
Raceways and Boxes
Special Occupancies and Equipment
Electrical Power
Motors
Low Voltage
Lighting
Illuminated Signs
Fire Detection and Alarm Systems
Safety Information
For more information about the test, see the Candidate Booklet.
Fees: There is an examination fee.
Who Administers the Test: PSI - They can be contacted at 800-733-9267 or online at https://candidate.psiexams.com/.
License Renewal Requirements: The license must be renewed every two years.
Applicable Code: NEC 2014
---
Quality starts with who wrote the material.
Our practice exam writer
s
:
Ray Holder
Certified Electrical Trade Instructor & Electrician License Exam Expert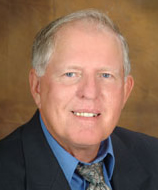 Ray has worked in the electrical industry for over 45 years as an apprentice, journeyman, master, field engineer, estimator, business manager, contractor, inspector, consultant and instructor.