News from the World of Testing
In 2010, The Critical Thinking Company received 19 awards for their products that help students improve grades and test scores.

Award Highlights:
• Mr. Dad Seal of Approval for Balance Math™ & More
• Moonbeam Children\s Book Award, Bronze Medal for Educational Activity Book, Jenkins Group for Language Smarts™ Level D
• National Parenting Center Seal of Approval for Building Thinking Skills® Level 1 Software
• Parent Tested, Parent Approved (PTPA) Winner's Seal for Building Thinking Skills® Level 2 Software
• 2010 Media of the Year Award, Educational Activity Books category, Creative Child Magazine for Daily Mind Builders™: Social Studies
• Best Vacation Children\s Product for 2010, Dr. Toy for Balance Benders™
• Mom's Choice Awards® Gold medal for excellence, best in family-friendly media for Building Thinking Skills® Level 2 Software
• Interactive Learning Award, Grammar Category, Practical Homeschooling Magazine for Editor in Chief® Series
• Practical Homeschooling Magazine, Honorable Mention Interactive Learning Award, Thinking/Logic Category
• 2010 Excellent Products iParenting Media Award, Book category for Mathematical Reasoning™ Level D

The company is a family business founded in 1958 by John Baker. According to his son and current President Michael Baker, "If we teach children everything we know, their knowledge is limited to ours. If we teach children to think, their knowledge is limitless."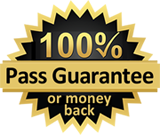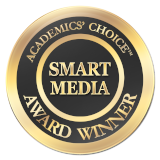 Tests.com has been honored with the 2020 Academics' Choice Smart Media Award, a prestigious seal of educational quality. The Academics' Choice Advisory Board consists of leading thinkers and graduates from Princeton, Harvard, George Washington University, and other reputable educational institutions. Our award is for no particular test but for our site and test preparation system as a whole.