Need of a License:
An individual who is acting as an agent or producer needs a license to sell life and health insurance in Mississippi.
Who Grants a License:
Licenses are granted by the
Mississippi Insurance
Department.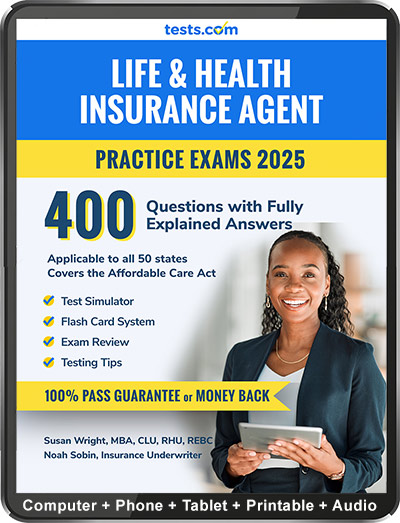 Qualifications to receive a License
: Individuals who wish to obtain an insurance license in the State of Mississippi:
1. Be at least eighteen (18) years of age.
2. Be a resident of Mississippi.
3. Complete prelicensing education.
3. Pass the examination.
4. Apply for a license.
Prelicensing Education:
Resident applicants must complete 20 hours of prelicensing education and pass an examination for each line of authority requested.
Applying for the Producer Exam:
Testing Services, Inc.
provides the Mississippi Insurance License Examinations in five locations within the State. To register for an examination, download this
PDF registration form
. Send the registration form with your check or money order (payable to Testing Services, Inc.) to:
Testing Services, Inc.
124 One Madison Plaza
Suite 1400
Madison, MS 39110
Phone: 601-607-7736
Test Information:
There are a variety of online resources to help prepare for the specifics of the exam. Resident applicant's test scores are electronically submitted to the Mississippi Insurance Department. There is no need to submit test scores with the paper application.
How to Apply for the License:
All applicants are encouraged to apply electronically through Sircon at
www.sircon.com/mississippi
or NIPR at
www.nipr.com
. Electronic licensing provides for a higher degree of accuracy and more efficient processing. In lieu of filing an electronic application, an applicant may apply by filing the Insurance Producer license application with the Department. This application must be completed in its entirety. If applying for a first-time license through SIRCON, the pre-licensing education certificate may be faxed to (601) 359-1951 or emailed to licensing@mid.state.ms.us with a request for on-line approval. Questions pertaining to the licensing process should be directed to
licensing@mid.ms.gov
or by calling the MID Licensing Division at (601) 359-3582.
Mississippi Insurance Department
www.mid.state.ms.us
Physical Address:
501 N. West St.
1001 Woolfolk State Office Building
Jackson, MS 39201
Mailing Address:
P.O. Box 79
Jackson, MS 39205
License Renewal Requirements:
Individual Producer licenses must be renewed every two years and there is a continuing education requirement.
Applicable Regulations:
Life and health insurance agents in Mississippi are regulated by the
Mississippi Insurance
Department.
---
For more information on life and health insurance agent licensing and exam preparation, go to Tests.com's
Life and Health Insurance Exam Guide
.
And take Tests.com's free
Life and Health Insurance Agent Practice Test
.
For life and health insurance agent exam preparation products, such as study guides, flashcards and courses, go to Tests.com's
Life and Health Insurance Sales Exam
listings.