OLSAT - Otis Lennon School Ability Test®
Find resources to prepare your child for the OLSAT, with prep materials, practice tests and more. The OLSAT is used in grades K-12 to evaluate a student's critical thinking skills using verbal-based test methods.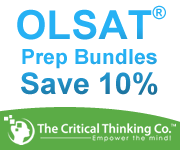 The Otis Lennon Standardized Test is given to students grades K-12 to assess their abilities to think abstractly and use reasoning skills. The test includes sections on verbal comprehension, verbal analysis, illustrative reasoning and figural reasoning. Learn more about the OLSAT with our OLSAT Test Guide and interviews with test experts Tim Sitar and Robin MacFarlane, PhD.