UPDATED 2020
PTCS® Practice Test
Try these free PTCS

p

ractice questions and answers with instant scoring.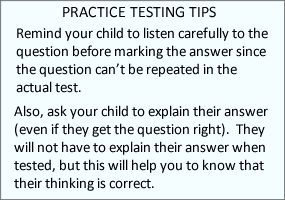 This Free Primary Test of Cognitive Skills (PTCS) Practice Test was written by the PreK - 8th grade testing experts at TestingMom.com
with access to 100,000 Practice Questions including the PTCS. Get Free Practice Questions to get started.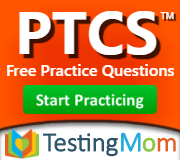 The Primary Test of Cognitive Skills, or PTCS, is a series of four tests that are used to evaluate the cognitive skills of children in kindergarten, first and second grades (or ages five to seven and a half). The PTCS is a cognitive abilities test that helps teachers to define their students' needs and determine the special needs of individual students. To learn more about the PTCS, see our Primary Test of Cognitive Skills Guide.