2023 Edition
ASE A1 Engine Repair Certification Test
ASE Certification typically leads to professional growth and more money. This ASE Certification Practice Test will give you an idea of the types of questions and sections on your actual exam.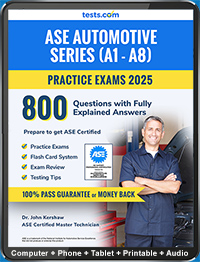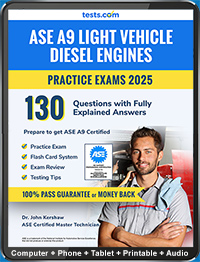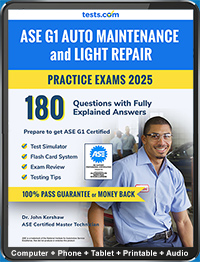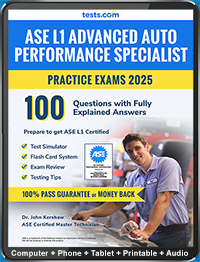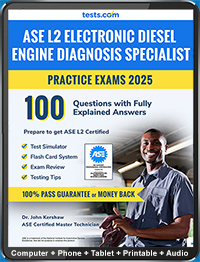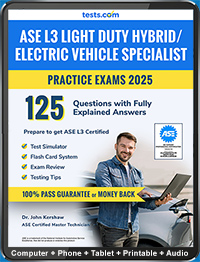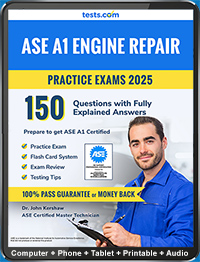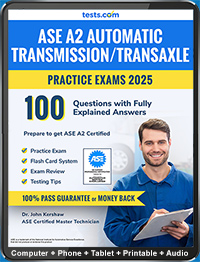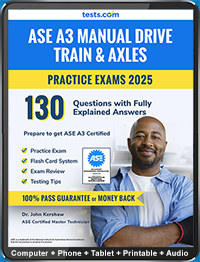 Quality starts with who wrote the material.
Our practice exam writer
s
:
Written by:
Dr. John Kershaw
ASE Test Prep Expert


• General Electric/Electronic
• Battery and Starting Systems
• Lighting Systems


• Instrument Cluster/ Driver Info.
• Body Electrical Systems
_______________
Number of Questions on the Actual ASE A Series Tests
A2 – Automatic Transmission/Transaxle (60)
A3 – Manual Drive Train & Axles (50)
A4 – Suspension & Steering (50)
A6 – Electrical/Electronic Systems (60)
A7 – Heating & Air Conditioning (60)
A8 – Engine Performance (60)
A9 – Light Vehicle Diesel Engines (60)